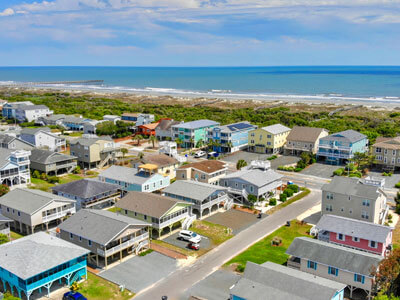 Homes For Sale in Sunset Beach, NC
Sunset Beach, North Carolina is a small town that encompasses both a mainland and an island. Sunset Beach Real Estate provides beautiful beach homes, land, and single family homes further inland.
Your search for the perfect piece of Sunset Beach real estate has come to an end. Welcome to C.B. Sloane! Since 1955, our agents have worked hard to make sure we can provide the most accurate information, property listings, and selling opportunities to this little slice of Heaven located in Brunswick County, NC.
Sunset Beach Popular Searches:
Quick Facts:
Population is approximately 3,580
It is the smallest of the South Brunswick Islands
Originally named Bald Beach
Purchased by Mannon C. Gore in 1955 who renamed the island Sunset Beach
Shortly after purchasing the island, Gore purchased 500 acres of mainland property
Sunset Beach is 46 miles south of Wilmington, NC
Myrtle Beach, NC is 33.5 miles to the south of Sunset Beach, Nc
Gore designed and installed a pontoon swing bridge in 1958 to connect the island to the mainland which has since been replaced with a modern bridge that spans 2600 ft in length and 65 feet in height
Island property sales began in 1958 and continue today
Sort by: Price (DESC)

Random

Beds (DESC)

Baths (DESC)

Listing Date (Old to New)

Listing Date (New to Old)

Price (ASC)

Price (DESC)

Active Listings
Whether if you are looking to purchase a summer home, a retirement villa, an investment property we have the listing for you! Check out our more popular oceanfront properties. When you come to Sunset Beach, you'll find sweeping views of beautiful, white sand beaches, championship golf courses, and wonderful nature preservation efforts.
Check out Bird Island, who made Yahoo!'s list of the World's Most Unusual Beaches for how well preserved the surround area of the island was. In 2006, North Carolina Birding Trail officially recognized the town as Official Stop #10 on the Southeastern portion of the trail. Of course you could also just sit back and enjoy life as you listen to the crashing waves and the peace of Sunset Beach, NC.
Coldwell Banker Sloane Real Estate has properties with all the amenities from large private decks, private beach access, private pools, great communities, and so much more. Call us today!