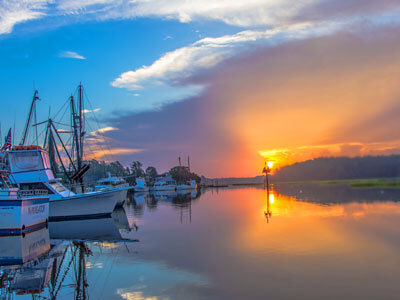 Homes For Sale in Calabash, NC
Calabash, North Carolina is a quaint fishing village that has become a popular place for many to relocate to. Homes for sale in Calabash provide a great location to the NC Beach, and options that will fit any Real Estate wish-list.
It's close proximity to the ocean, it's temperate year round climate, and being conveniently located between Wilmington, North Carolina, and Myrtle Beach, South Carolina, make this an ideal location for a home or business! Real Estate in Calabash offer a wide range of floor-plans, square footage, and reasonable price ranges.
Calabash Popular Searches:
Quick Facts:
Population is approximately 1,895
Famous for "Calabash-Style" seafood restaurants
The town has a total of 3.7 square miles
Calabash is 25 miles North of Myrtle Beach
Wilmington, North Carolina is 50 miles to the North
Founded primarily as a fishing village - today shrimp boats dock daily here during the season
Charter boats, tours and deep sea fishing are also available at the docks
Home to many golf courses, most notable are Brunswick Plantation, Farmstead Golf club, The Thistle Golf Course, Crow Creek, Meadowlands
Sort by: Price (DESC)

Random

Beds (DESC)

Baths (DESC)

Listing Date (Old to New)

Listing Date (New to Old)

Price (ASC)

Price (DESC)

Active Listings
A large assortment of various sized single family homes for sale in Calabash. Maybe you are looking for a condo, townhouse and manufactured home in Calabash? Not a problem, since C.B. Sloane Realty offers a wide range of Calabash Real Estate for you to select from. This is a great area to live and work with reasonable prices on the existing real estate. For anyone considering relocating to Calabash, you'll have a nice assortment of properties to select from.
If you're looking for land on which to build your dream home? Calabash's Real Estate market provides plenty of available at this time, but they will sell fast. Residential lots start at a reasonable $15k. The homes for sale in Calabash start in the low $130's with Condos for Sale starting under $100.
When you're ready to look at the available Calabash real estate, we'd be happy to meet with you and show you around the properties. Just let us know what and we will meet your needs for your next home or business location.